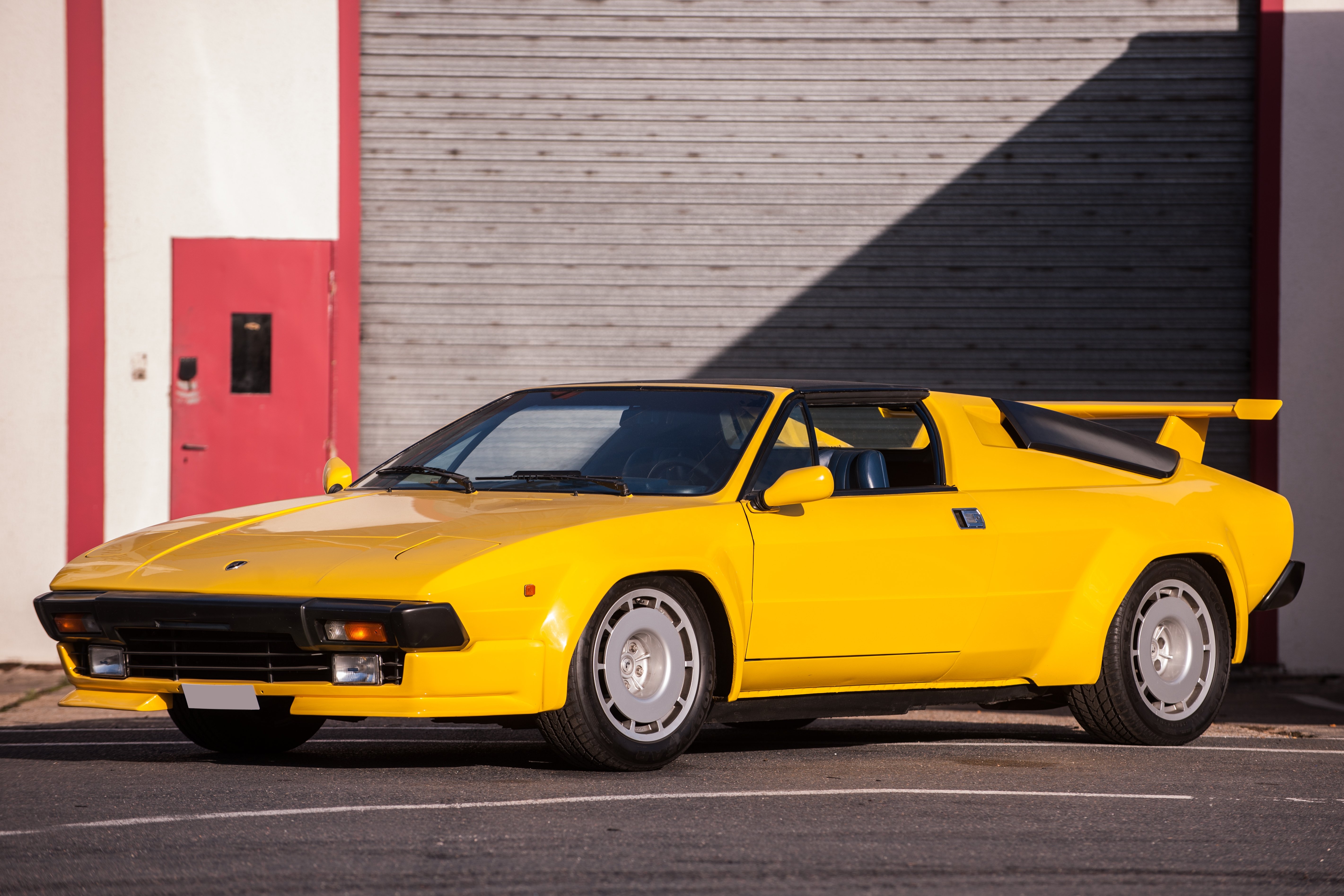 When you think of Lamborghini, you might picture the sleek and aggressive Aventador or the iconic Countach. But there's another Lamborghini that's often overlooked: the Jalpa.
The Jalpa was produced from 1981 to 1988 as a more affordable alternative to Lamborghini's flagship models. It was designed to compete with the likes of the Ferrari 308 and the Porsche 911, and it certainly held its own in terms of performance and style.
Specifications
| | |
| --- | --- |
| Engine | 3.5L V8 |
| Horsepower | 255 hp |
| Top speed | 145 mph |
| 0-60 mph | 6.0 seconds |
| Transmission | 5-speed manual |
| Weight | 3,100 lbs |
Design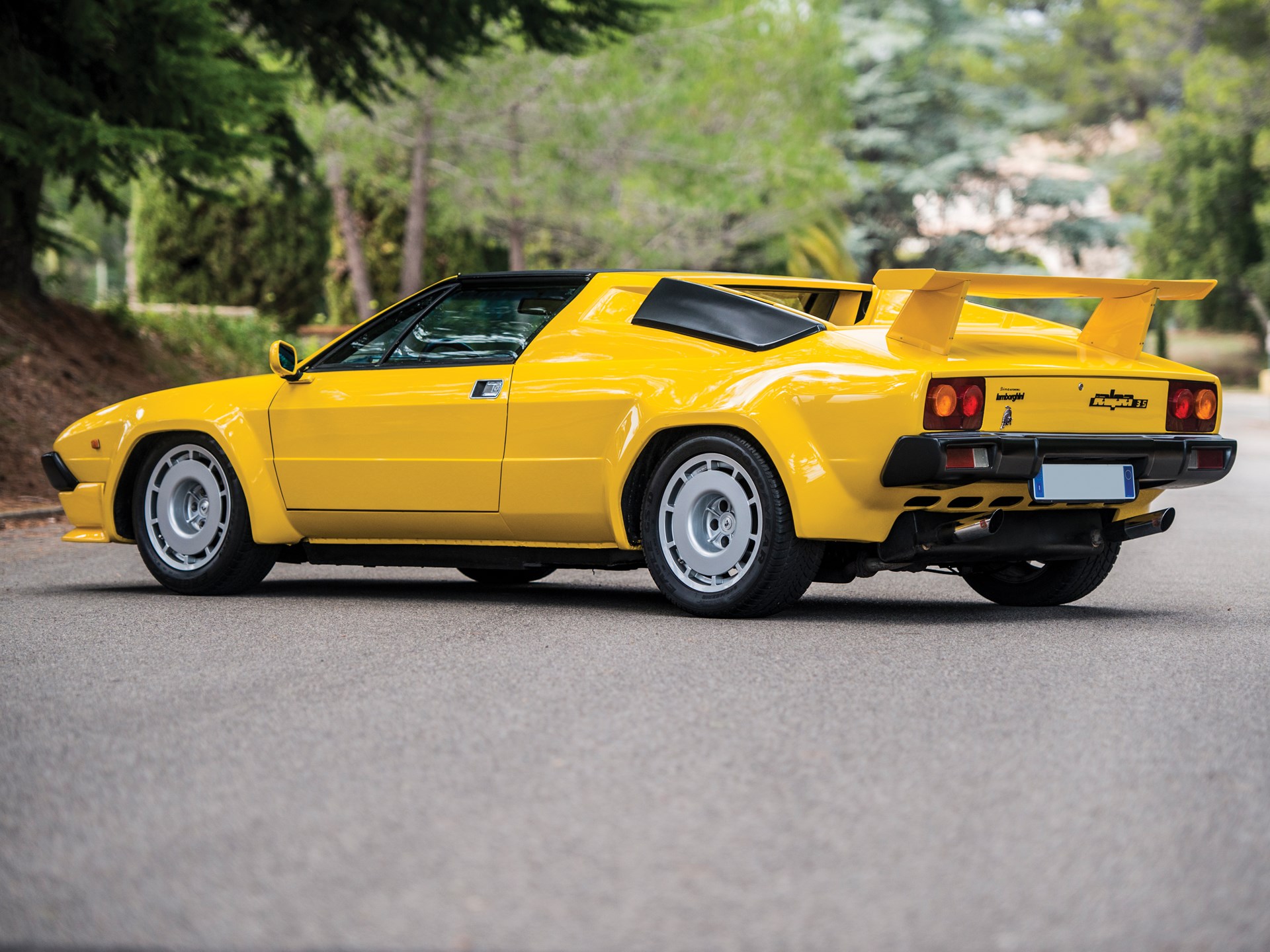 The Jalpa's design is often overshadowed by the more flamboyant Lamborghini models, but it's still a head-turner. The sharp lines and wedge-shaped body give it a sporty and aggressive look, while the pop-up headlights and targa top add a touch of elegance.
Inside, the Jalpa is surprisingly comfortable for a sports car. The seats are supportive and the controls are intuitive, making it a pleasure to drive even on longer journeys.
Performance
Don't let the Jalpa's more modest specs fool you – it's still a Lamborghini at heart. The V8 engine provides plenty of power, and the 5-speed manual transmission makes it a joy to drive. The Jalpa can go from 0 to 60 mph in just 6 seconds, and it can reach a top speed of 145 mph.
Handling is also a strong point for the Jalpa. The mid-engine layout provides excellent balance, and the suspension is firm enough to provide precise control without being too harsh on rough roads.
Pros and Cons
Pros:
Distinctive and stylish design
Excellent handling and balance
Surprisingly comfortable and practical for a sports car
More affordable than other Lamborghini models
Cons:
Less powerful than other Lamborghini models
Can be difficult to find parts and service for
Not as rare or collectible as some other sports cars from the era
FAQ
How many Jalpas were made?
A total of 410 Jalpas were produced during its seven-year run.
What's the difference between the Jalpa and the Urraco?
The Urraco was Lamborghini's first attempt at a more affordable sports car, and it was produced from 1972 to 1979. While the Urraco had a smaller engine and less power than the Jalpa, it was also lighter and more nimble. The Jalpa was designed to be a more refined and practical version of the Urraco, with more creature comforts and a more comfortable ride.
What's the current value of a Jalpa?
The value of a Jalpa can vary widely depending on its condition and history. As of 2021, a well-maintained Jalpa in good condition can sell for anywhere from $80,000 to $150,000.
Conclusion
The Lamborghini Jalpa may not be as well-known or revered as some of the other models in the brand's history, but it's still a fantastic sports car in its own right. Its distinctive design, excellent handling, and surprising comfort make it a great choice for anyone looking for a unique and enjoyable driving experience. And with prices still relatively affordable compared to other Lamborghinis, the Jalpa is a hidden gem that's well worth considering.
Related video of Lamborghini Jalpa: The Hidden Gem of Italian Sports Cars